Bio
Rita London is an intuitive life coach, certified as a KRI Kundalini Yoga & Meditation instructor, Chair Yoga instructor and Reiki practitioner. In her classes, private sessions, workshops and events, she is committed to helping people learn tools to awaken spirit, release blocks, find balance, attract abundance, and live a life they love.
A former modern dancer, Rita spent most of her professional life designing experiences (arts programs, artist salons, cultural festivals and health-related events) that promoted creativity, wellness and community. Her longtime meditation practice entered new dimensions when she began practicing Kundalini Yoga. The unique technology of Kundalini was profoundly transformative. and awakened a new dream. With her new-found vitality, heightened intuition and courage, she felt guided to leave her job and career to dedicate her life to sharing the powerful benefits of Kundalini and energy healing with others.
In Rita's sessions you will use breath, movement, mantra, meditation and sound healing to align body, mind and spirit. She will coach you to tap into your intuition, release blocks, balance emotions, change negative patterns and help you to live your fullest potential. She loves working one-on-one, tailoring each session to the individual's needs and coaching each of her clients to become healthier and happier. Nothing gives her more joy than seeing others grow, flourish and walk their truth.
Rita teaches Kundalini Yoga and Meditation classes in NYC at Golden Bridge Yoga, and in her Brooklyn home Studio, Meditation at the New York Open Center, coaches private clients and gives Reiki treatments.
Services
Kundalini Yoga and Meditation (90 minutes)
Kundalini Yoga is a perfect antidote to a busy, stressful lifestyle. Kundalini focuses on moving energy through the body to awaken spirit and release emotional, physical and mental blockages to create a restorative healing flow. Breathing techniques, movement, sound and meditation work together to release stress, balance emotions, build resilience and change negative patterns. Kundalini Yoga will leave you feeling energized and centered in your core self with greater awareness and access to your unlimited potential.
Let Go and Let Gong:
Gentle Yoga, Meditation and Healing Gong Sound Bath (75 minutes)
This class is designed as a restorative experience. Learn Kundalini breathing techniques to calm the mind and practice gentle yoga stretches that increase flexibility and resilience. Then, lie on your back for deep relaxation and experience the sounds of the gong, an ancient healing instrument, wash through you like a sound bath. The non-linear gong vibrations create a complex synthesis of blended overtones that the human mind cannot categorize. As a result, the sound cuts through and releases subconscious blocks, leaving one feeling deeply relaxed and rejuvenated.
Relax & Reboot:
Office Chair Meditation for Busy People (40 minutes)
As effective and healthier than an espresso! Step away from your hectic day to enjoy this empowering yoga and meditation experience that takes place in a chair! Boost your energy and return to work renewed and re-energized. Learn simple breathing techniques, movement and meditations that act quickly to reduce stress, increase focus, magnify your presence, energize, and expand your creativity.
Each session includes:
Breath work
Simple stretches (you can do these!)
Deep relaxation
Meditation
No change of clothes or prior yoga experience required. You only need to provide a chair and a small quiet space. Group or one-on-one instruction available.
Reiki Treatments
Reiki is a Japanese technique for stress reduction and relaxation that also promotes healing. It is administered by "laying on hands" and is based on the idea that an unseen "life force energy" flows through us and is what causes us to be alive. If one's "life force energy" is low, then we are more likely to get sick or feel stress, and if it is high, we are more capable of being happy and healthy. Email Rita London at ritalondon@aol.com for more information and to schedule a Reiki treatment.
LET GO AND LET GONG:
GENTLE YOGA, MEDITATION & GONG SOUND BATH
Sunday 4pm
Park Slope, Brooklyn
Call 917.400.8336 for location and to reserve seat.

Kundalini Yoga and Meditation
Tuesday 7pm-8:30pm
Park Slope, Brooklyn
Call 917.400.8336 for location and to reserve seat.
Lunchtime Meditation
Wednesday 12:30pm – 1pm
New York Open Center
22 East 30 Street
New York, NY
Call 212.219.2527 to reserve a seat.
Takes place in chairs. Yoga clothes or mat not needed.

KUNDALINI YOGA AND MEDITATION
Wednesday 4pm – 5:15pm
Golden Bridge Yoga
252 Centre Street
New York, NY. Call 212.343.8191
Since I started taking private Kundalini classes with Rita over a year ago, my life has changed. I am much more centered and relaxed. Rita seems to know each week what I'm in need of, and miraculously shows up with a lesson addressing it. Working with Rita is a weekly highlight.
— Fatima Rodriguez, manager
For the past one and a half years I have had private Kundalini classes in my home with the amazing Rita London, aka Sensei. Every week I organize 4-5 friends to come over and experience the incredible grounding qualities of this moving meditation which has significantly impacted my life. Rita's dedication, enthusiasm, and passion for Kundalini is infectious.
— Dr. Donald Rolland, plastic surgeon
It is a great experience and pleasure to have private Kundalini Yoga lessons with Rita. The breathing techniques, asanas and meditations all bring me deep peace and serenity. Rita is a wonderful teacher and pays attention to every detail. She is passionate about sharing her knowledge of Kundalini and does so with joy.
— Laurent Kahn, restaurantier
Rita creates an environment in her class that inspires me to go beyond what I could ever accomplish on my own. She does this by bringing to her classes a sincere enthusiasm for Kundalini Yoga, a deep and ongoing knowledge of the practices, and a natural leadership personality. She plans meticulously for each class and they unfold in a clear and decisive way and at the same time the atmosphere is one of joy. Everything is infused with her intention for the well-being of her students.
— Frank Born, artist
Each and every one of Rita's Kundalini Yoga & Meditation classes are transformational experiences. Her precise communication skills arise from deeply grounded wisdom. As she pushes and encourages us to reach our limits and face our negativity, daily stress melts away and positive and self- loving emotions replace self-defeating judgements. Most importantly, I feel grateful to have found a teacher whose heartfelt passion for sharing Kundalini healing technology has inspired greater self-care, patience and faith in myself.
— Michael Stern, entrepreneur
I love Rita's class. She is very supportive and loving and magically brings you to go further then what you would do by yourself. Her class is a perfect balance of meditation, movement , relaxation and chanting. I always leave the class feeling uplifted!
— Elsa Rueff-Lyon, artist/textile designer
This meditation class was the perfect break from my hectic work day and computer screen. Through short breathing exercises, I not only recharged, but also gained more energy and clarity that I can return to my desk with. Thank you!
— Anna Krishtal, program director
The end result of this meditation class was heightened focus and energy while being completely relaxed.
— Khahlil, graphic designer
This was a really useful meditation session. I thought meditating would make me tired, but it really woke me up!
— Rebecca Johnson, accountant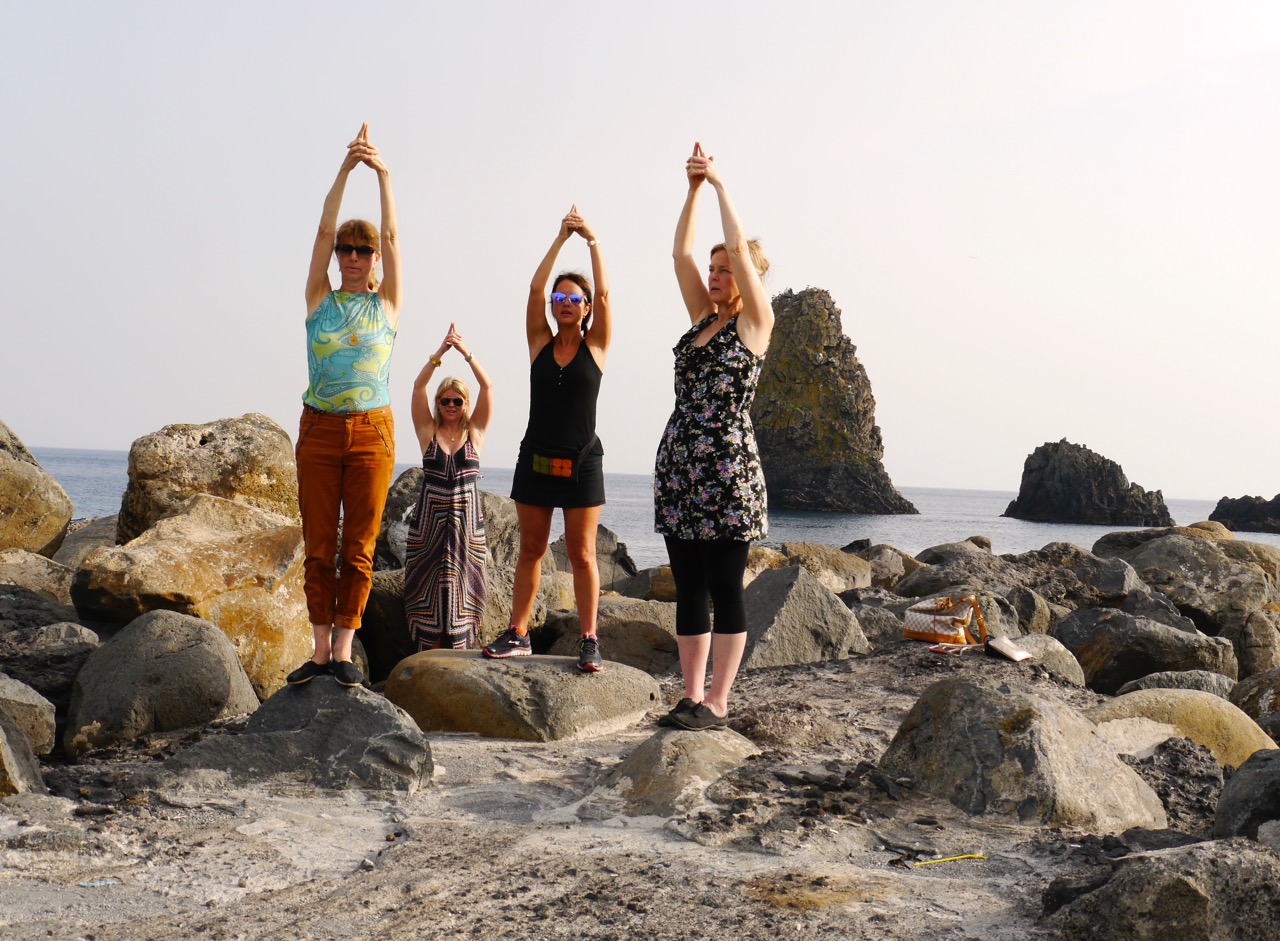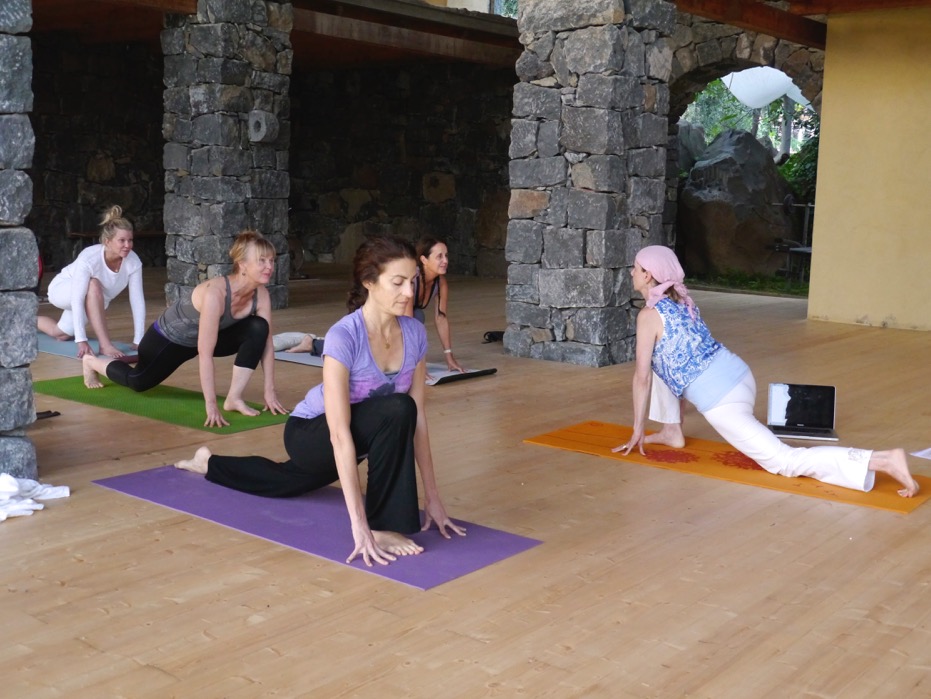 Contact
Ritalondon@aol.com | 917.400.8336